122589 Visited Since June 2000!




Welcome To The



IHS Band of Gold Web Page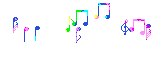 Thank you for stopping by. I hope you enjoy what you see. I do not have many pictures for the 1995-96 school year. If you have any pictures for that year or any year from 95-99 and would like to see them on this site please e-mail them to me and I would be happy to put them on here. Let me know if you have any suggestions for me to better enhance this site.



Click on pooh to e-mail pictures and suggestions!


This site consists of pictures, information, and funny stories of the IHS Band of Gold, Blue Jazz Band, Dave Puckett 4, The Dave T. Puckett 5, Dave Butler and The Super Dave Band, and The Hot Nickels from the school years of 1995-1999!!!! This site is not connected to Iaeger High School in any way. The site is being set up by a former graduate of IHS.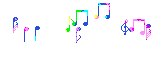 This site has been created and maintained by a 1999 graduate of IHS, who was a proud member of the band for four years. The site is only composed of information and pictures of the years 1995-1999. Please do not to expect to see any pictures or information from any other years.

Please view the Reunion Page and Football Page for more information on current events for IHS!

The pages will load slow. Please be very patient and enjoy this site!!!



As you are probably are aware, the band is a group of unique people, so anything is possible on the next few pages.



95-96 Band of Gold!!
96-97 Band of Gold!!
97-98 Band of Gold!!
98-99 Band of Gold!!!


Photo Page!!
Photo Page 2!!
Please sign the guestbook before leaving!!


Guest Book Page!
View the Guestbook!!


Iaeger High School Reunion Page!!
Iaeger High School Football Page!!